Transforming your space begins at our
Tile Design Studio & Showroom
Meet us where the magic happens. Browse our Sample Wall, speak with a Tile Concierge, and walk away with a whole new idea of what handmade ceramic tile can do. Here's what you'll find on your visit.
Reception
We want every visitor to make a grand entrance. So we outfitted the reception with a custom front desk melding antique elm and our handcrafted geometric tile, an homage to the long-standing design of our Minneapolis production space.
Design features: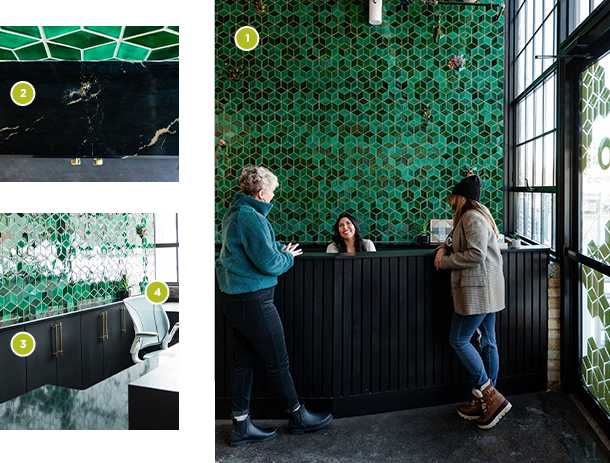 Showroom
The Showroom was designed from the ground up to foster creativity and collaboration, filled with tile samples and visual aids to help clients and designers brainstorm ideas. The space invites visitors to stick around, consult with a Tile Concierge, make grand schemes, or relax and let the inspiration wash over them.
Design features: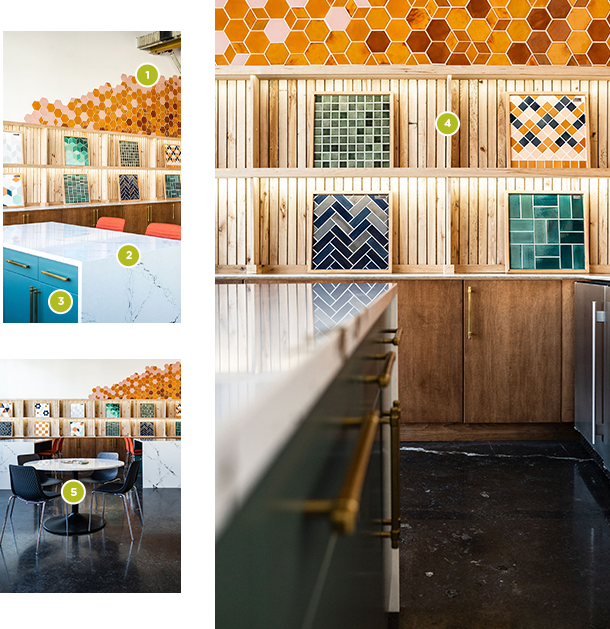 Sample Wall
The sample wall is where our full palette shows its true colors. Each glaze contains a depth of character that is never fully captured on camera, and a big draw of our design studio is being able to get up close and personal with our samples.
Design features: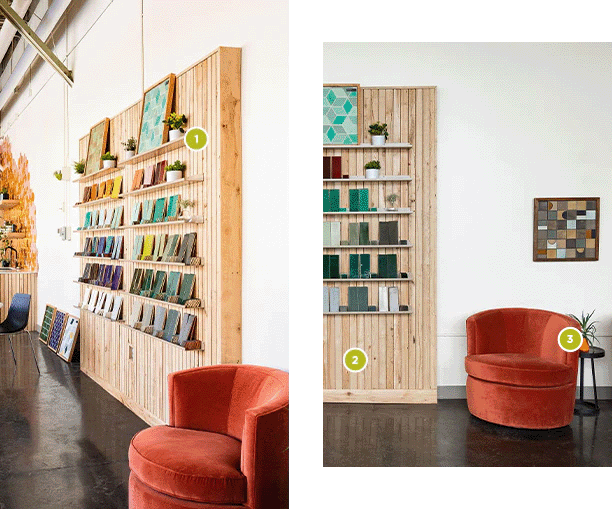 Kitchenette
The kitchenette serves as a hub for the studio, where staff can take breaks, share meals, and collaborate on projects. The lively design features colorful cabinets, a vintage-style refrigerator. The custom backsplash is made from our signature geo-hex pattern. It's a cozy and inviting space that reflects our commitment to quality and craftsmanship.
Design features: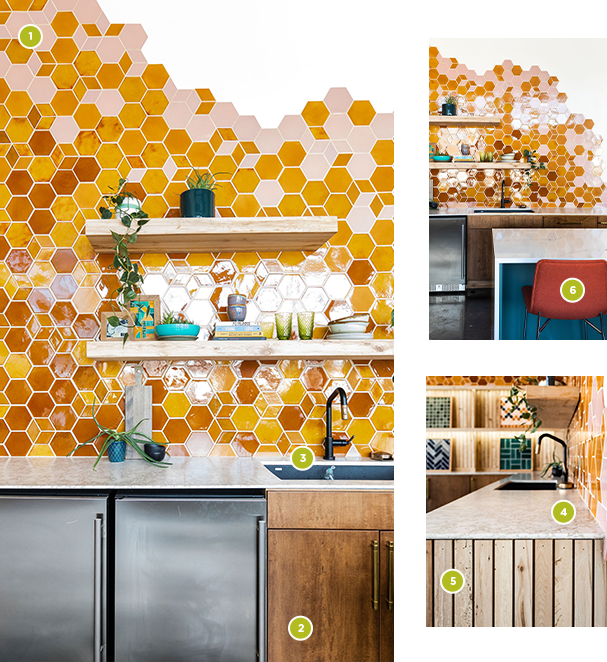 Conference Room
The conference room was designed to imbue every meeting with creative energy. So we borrowed the creativity of our friends: Timber & Tulip to create a one-of-a-kind table and Peyton Scott Russell to turn the massive, industrial-scale wall into a work of art.
Design features: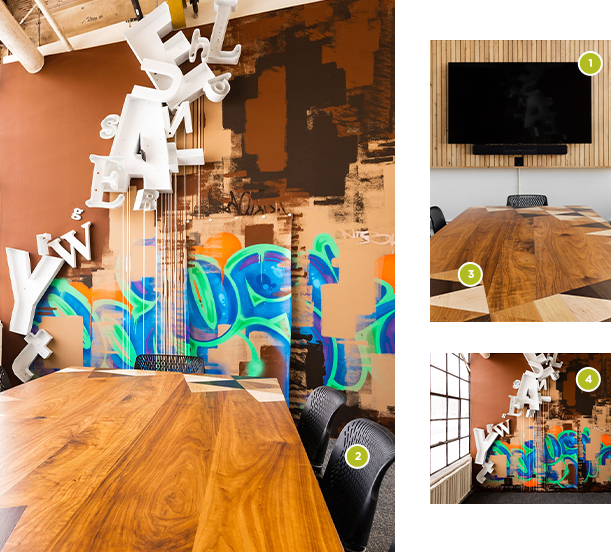 Wellness
The wellness space provides a quiet, private area where employees can take a break, relax, and breastfeed. Details such as the Furada pattern wallpaper from Rebel Walls and a high quality refrigerator make this space transportive and tranquil.
Design features: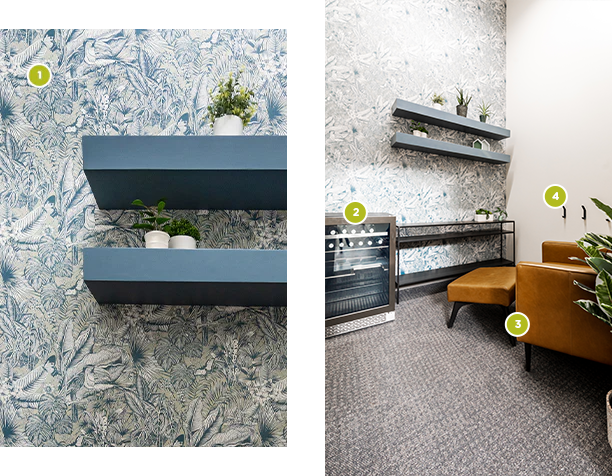 Office
The office area of the studio is designed to inspire creativity and productivity. Every decision from the locally-produced furniture to the reclaimed lumber storage was made with the intention to create a harmonious work environment.
Design Features: